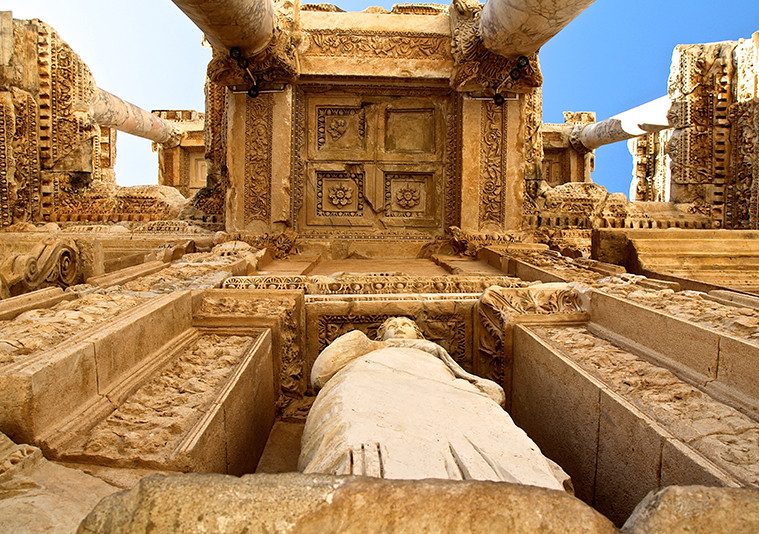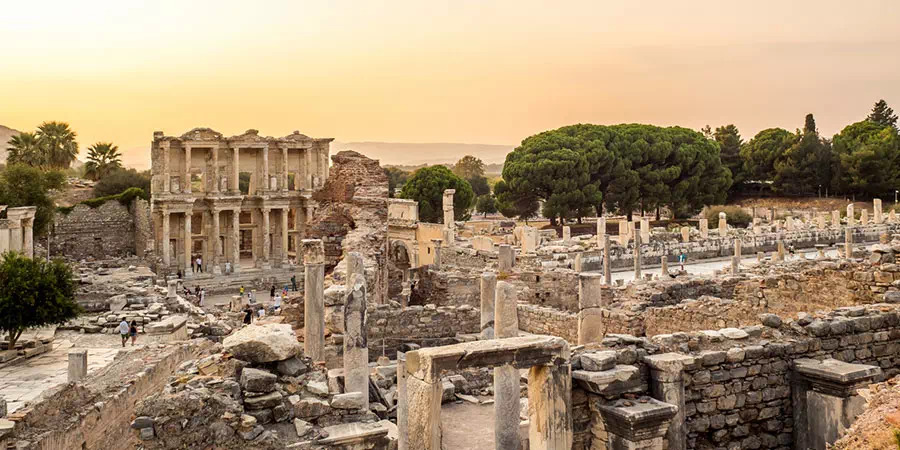 Ephesus has a great importance for Christians. Its name is mentioned in the Bible by St. Paul (letters of Saint Paul to Ephesians) and by John the Evangelist in the book of Revelation. By both the writers Ephesus is emphasized to a good place in the eyes of God. In his letter St. Paul tells a prayer Ephesians:
"Fort his reason I kneel before the Father from whom his whole family in heaven and on earth derives its name. Pray that out of his glorious riches he may strenghen you with power so that Christ may dwell in your hearts through faith..."
St. John in the book of Revelation:
"To the angel of the church in Ephesus write : These are the words of him who holds the seven stars in his right hand and walks among the seven golden lampstands : I know your deeds, your hardwork and your perseverance. I know that you can not tolarate wicked men, that you have tested those who claim to be apostles but are not, and have found them false. You have preserved and have endured hardships form y name and have not grown weary…"
Ephesus is the city where Virgin Mary and St. John passed the last days of their life ( Virgin Mary House) This fact is approved also by Vatican. Three popes visited and blessed the house. Pope Paul VI in 1967, Pope John Paul II in 1976 and Pope Benedict XVI in 2006.
Whats more the third Ecumenical Council of 431 A.D. is held in Ephesus church. For all these reasons, Ephesus and Virgin Mary House are places for anyone.